No problem, you can reset this in just a few clicks!
Just click and follow the instructions, we'll step you through getting logged back in.

Incase you're still stuck, we've detailed the process below for you too.
1) Click the "I've forgotten my password" link below your login fields.
2) On clicking the 'I've forgotten my password' link, you enter in your email address.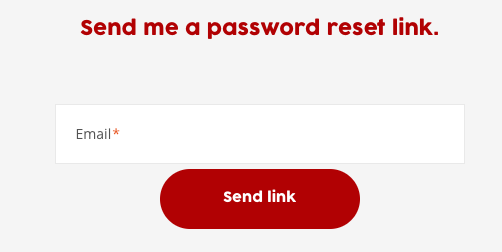 This will send a link directly to your email inbox for you to reset your password.
3) Find that email in your inbox (it'll have the subject "Oops - update your password").
Clicking the 'Reset password' link in that email will send you to a page on our app that'll let you enter and save a new password. Make sure the new one you choose is at least 8 characters long - a good idea is to use a phrase or sentence, rather than just a word. Including special characters, numbers and a mix of upper and lower cases can make it extra-secure. Once you're happy, click "set password" and it'll instantly be updated in your profile.